Tenants Living in Foreclosed Houses Also Have Rights
Filed Under Foreclosure | Leave a Comment
It is good news for renters. Tenants living in foreclosed houses have some rights – all thanks going to new laws initiated during the last one year. In some instances those tenants living in foreclosed units are better off than those who are not!
Melody Thompson bell is one such renter in the foreclosure fix. She has been teaching students on budgeting, insurance, investing and the like. This line of study has helped her to find out what her options her in her specific situation. Thompson's manner of tackling her problem is a lesson for all – a little amount of digging and forceful talking can turn the tide during these bad days.
In Oregon foreclosures are increasing. It seems that the disputes relating to processing will not easily go away – will be here for sometime. The issue did not include the problem of tenants. According to the 2009 estimate of National Low Income Housing Coalition four out ten households under the threat of eviction due to foreclosure were tenants – this included 7 million families coming from the low-income category.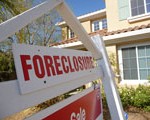 There are innumerable incidents of these households coming to hear about the foreclosure for the first one when the agents of the new owners come to evict them. Sometimes the message reaches them via mail or when a stranger knocks with a letter.
The landlord to whom they pay their rent rarely tells them anything. Sybil Hebb of Oregon Law Center said that it is unfortunate that this is happening frequently. The centre deals with the problems of low-income renters.
Fannie Mae had purchased in a foreclosure auction a unit in Northeast Portland last December. A month afterwards Fannie Mae dispatched an order to the tenant residing there – Benita Presley asking her to exit not later than four days from receipt of the letter.
Presley tried in vain to contact any personnel of Fannie Mae. Last June Fannie Mae took up the eviction matter in court. But Presley helped by her attorney challenged the step saying that she had not been properly informed.
Fannie Mae had not apparently heeded a federal law of 2009 that allows 90 days time to the renter following the foreclosure sale. In some instances even more time is granted. The judge gave a ruling against Fannie Mae allowing more time to Presley.
Popularity: 1% [?]
Comments
---