In Nevada HOA's Get a Super-Priority Lien When a House is Foreclosed Upon
Filed Under Foreclosure | Leave a Comment
Las Vegas? It is noted because of swimming pools and green lawns contrasting with its desert background but also because most of the houses constructed during the boom years came up in planned sub-divisions. Homeowner's associations took charge of these maintaining the playgrounds, parks and other facilities; generally elsewhere this task has been the work of city governments. Currently half of all the residences in Las Vegas come under the umbrella of these communities.
When in 2007 and 2008 the boom burst the HOAs were slapped on both cheeks. Firstly a good number of houses stayed vacant and pushed down the value of properties. Secondly many of the house owners stopped paying their association dues. This compelled the latter to decrease the costs of their maintenance. Today it is a common sight to see tall grasses covering entire sub-divisions because the association can afford to trim the lawns only once per month. This has hurt deeply many associations as their activities depend on these fees.
In the majority of the states of America when a house is foreclosed upon the HOA finds itself also in trouble. Any of the charges that the previous owner failed to pay prior to the foreclosure is simply erased off along with other debts pertaining to the house. But in Nevada the rules differ. One reason for this is the countless number houses coming under HOA system. The law of the state gives the homeowner's association a lien that is categorized as "super-priority". This means the debts to the HOA are not erased but the latter can collect 9 months dues from whoever is the new owner. There is no second opinion that the fees to the HOAs should be paid.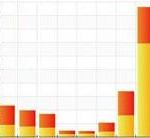 But questions are raised about the way in which these dues are collected by the associations. They do not do it themselves but contract out the work to debt collecting firms. For this fees have to be paid to the firms. These debt collecting entities have to spend dollars running into thousands for providing their services; often house owners in financial trouble run through years sans any contribution to the association. Thus the super-priority lien covers back unpaid dues together with collection fees. The two issues are linked inextricably. It is contradiction to say that the fees to the association should be paid without paying the collection agency.
Investors think these collection fees to be illegal and compare it to extortion. This scares off many investors and the net result is that the housing sector continues to languish without hope of picking up.
Popularity: 1% [?]
Comments
---